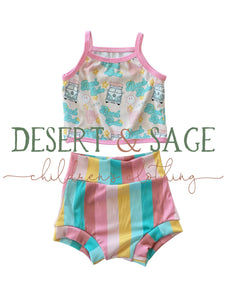 This drop features the PERFECT must have retro prints and coordinates. You can use these pieces together or separate them to accent other items in your littles wardrobes!

They easily mix and match with each other too! And make for the perfect siblings sets
They are Available in sizes up to 8/9!

14 Business Day TAT